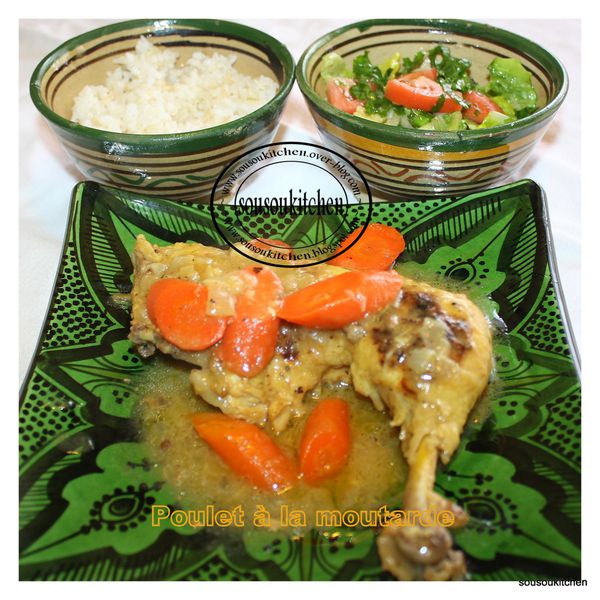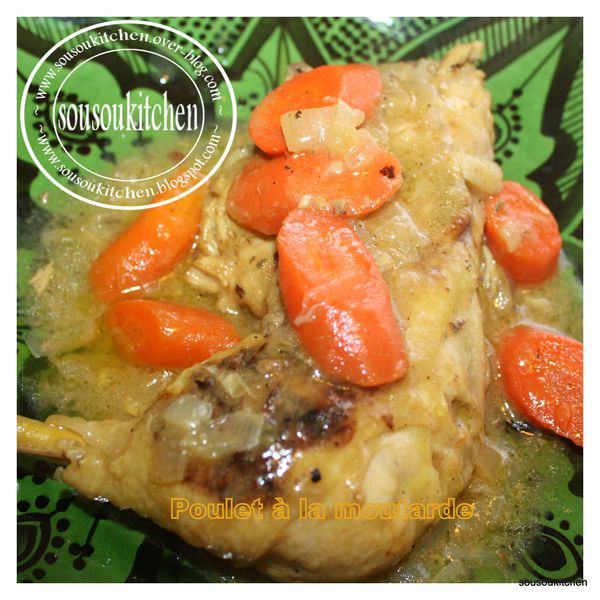 Before presenting you my current recipe, let me thank you for your encouragements and for your support, you really cheered up me when I was totally down. Thank you for your loyalty.
For my blogger friends, I apologize to you because I do not visit you regularly, because it is due to the lack of time, but I promise you I will as soon as I get time and would also like to thank you personally.
I want you to know that it is your friendship which binds me to these blogs,God bless you.
The current recipe is an easy one that has a nice flavor created by the lemon mixed with mustard. I grilled the chicken then I cooked it in the same sauce where it was marinaded for a few hours.
To serve with steamed rice and green salad./
Avant de vous présenter ma recette d'aujourd'hui, laissez moi vous remercier pour vos encouragements et pour votre soutien, vous m'avez vraiment remonté le moral qui était à zéro. Merci pour votre fidélité.
Pour mes amis blogueurs et blogeuses, je vous présente mes excuses car je ne vous visite pas régulièrement, croyez moi c'est par manque de temps, mais je vous promets de le faire dés que je trouverai un petit moment aussi pour vous remercier personnellement.
Sachez que c'est votre amitié qui me lie à ces blogs, que Dieu vous protège.
La recette d'aujourd'hui est facile avec une saveur trés agrable à cause du citron mélangé avec de la moutarde. J'ai grillé le poulet puis je l'ai cuit dans la
mêm
e sauce
où
il était mariné pour quelques heures.
A servir avec du riz cuit à la vapeur et une salade verte.