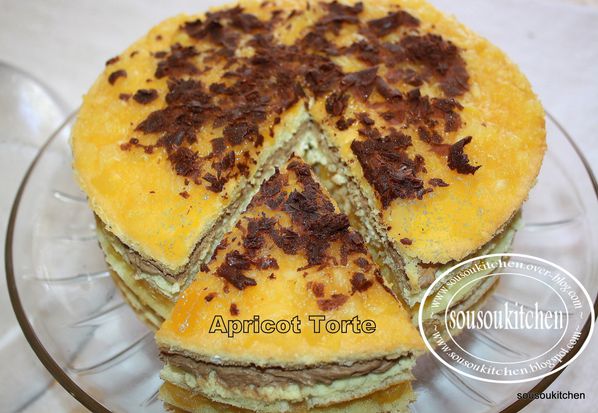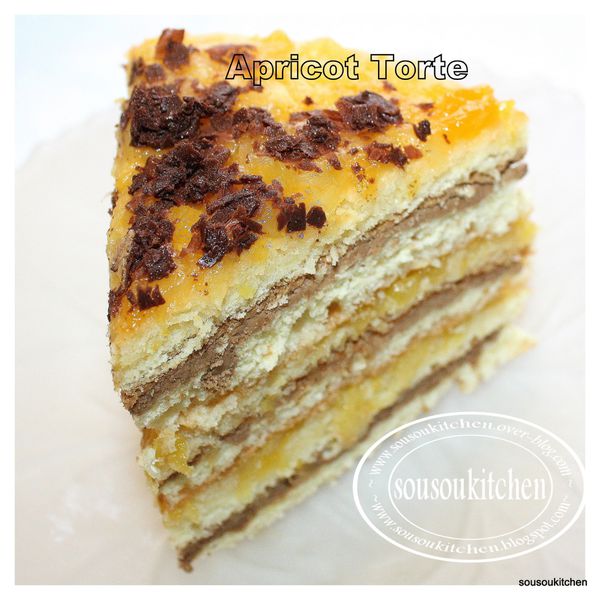 I prepared this cake to celebrate with you my 200th published recipe, I thank you warmly for your comments and your encouragements because of these I arrived at my 200th recipe, for the future I promise you more simple and delicious recipes.

This is a cake made up of three sponge cakes, actually it's a single dough divided into three equivalent molds, that gave 3 sponge cakes, cut in two, so six layers of cake.
I stuffed them with two different stuffings:
* jam mixed with canned fruits in this case apricot and pineapple.
*cream with chocolate and instant coffee.

I leave you with photos and video.
j'ai préparé ce gâteau pour fêter avec vous ma 200ème recette publiée, je vous remercie chaleureusement car graçe à vos commentaires et vos encouragements je suis arrivée à ma 200ème recettes, je vous promets plus de recettes simples et délicieuses.
C'est un gâteau à base de trois génoise, à vrai dire une seule pâte divisée en trois moules équivalents, qui a donné 3 génoises, coupées en deux, donc six couches de gâteau.
Je les ai farcies avec deux farces:
*la confiture mélangée avec des fruits de pots comme l'abricot ou l'ananas.
*la crème à base du chocolat et du café soluble.
Je vous laisse avec les photos et la vidéo.